One of my bosses gave me this for Administrative Professionals Day:
The other one gave me this: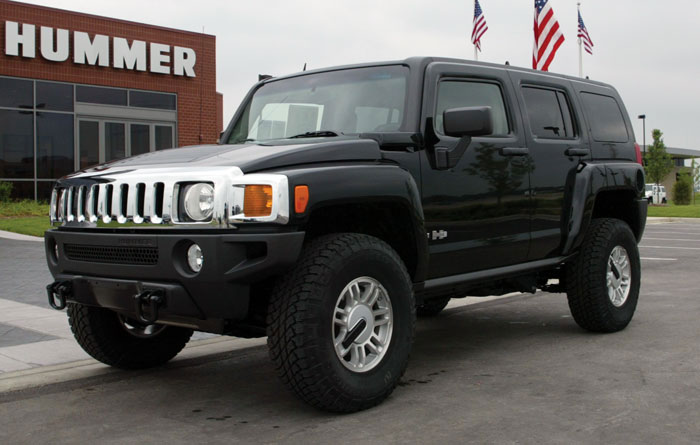 Well, not really. He kind of sort of lent it to me. As you may remember, faithful reader, my company
leased two vehicles last year
, a H3 and some sort of BMW convertible. They draw names for them every month, so we'll all eventually get a chance to drive them. Nice. Anyway, my one boss got the Hummer this month, and he's going out of town for a week and a half, so he kindly let me drive it.
It's weird. I'm not really into gas guzzlers, so it's somewhat

hypocritical

, but it's really fun. It drives really smoothly, and has pick up like you wouldn't believe, though I'm constantly worried about taking out a mailbox or street sign. And it also has a

bitchin

' sound system.
Be on the lookout, St. Louis. I may be coming to a yard near you.